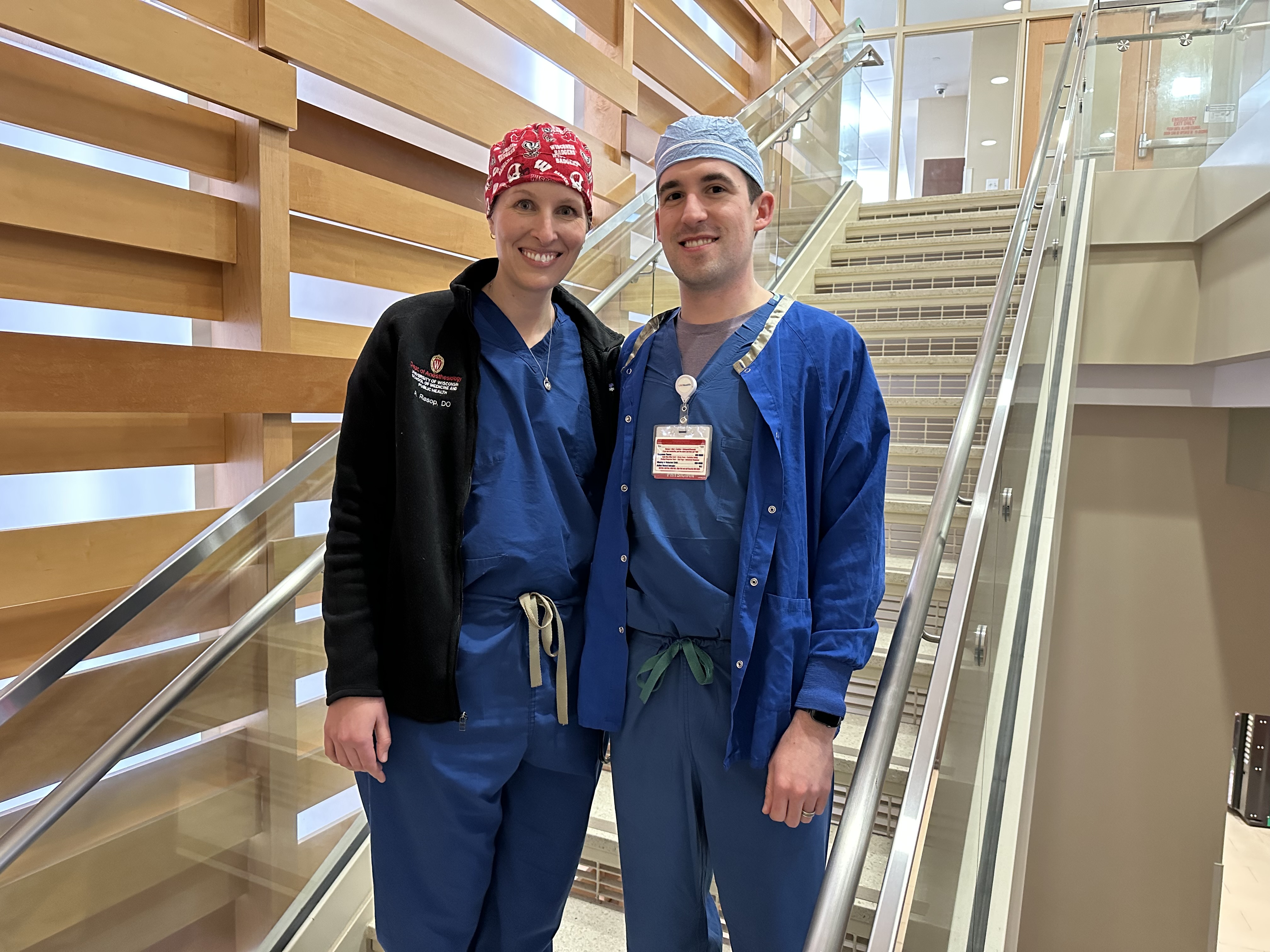 Welcome to the University of Wisconsin Department of Anesthesiology!  We look forward to meeting you during the 2023-2024 recruitment season.
We are excited to help you learn about our anesthesiology residency program and answer any questions you may have. Our residents receive comprehensive clinical training, including diverse clinical experiences, regular didactics and simulation training, research opportunities, global health opportunities, and leadership development. We pride ourselves on graduating anesthesiologists well-equipped to navigate the ever-changing field of anesthesiology and be leaders in peri-operative medicine.
Most of our training takes place in Madison, WI at the University of Wisconsin Hospitals and Clinics (UWHC). Consistently ranked as the #1 hospital in Wisconsin, our flagship University Hospital (UWH) is a 505-bed level 1 trauma center. It is a major referral center for the region and a leader in neuro-interventional care, an NCI-designated comprehensive cancer center and has one of the largest organ transplant programs in the country. It is here that our residents gain clinical expertise caring for our most complicated patients. Our clinical case load consists of trauma surgery, neurosurgery, major vascular and cardiothoracic surgery, burn surgery, and transplant surgery including kidney, pancreas, heart, lung, and liver transplants. These are just a few of the many cases we navigate.
Just across the skywalk from UWHC, is the American Family Children's Hospital (AFCH). A 111-bed level 1 trauma center with both pediatric and neonatal intensive care units. Here we gain experience in all aspects of pediatric surgery from quick turnover outpatient ENT cases to congenital heart surgery, complex congenital facial deformity repair, and craniosynostosis repairs. Our residents also rotate at the East Madison Hospital, a 56-bed state-of-the-art community hospital located about 15 minutes from UWHC, where our residents gain experience in providing anesthesia for orthopedic surgery, endocrine surgery, and bariatric surgery and gain additional experience in regional anesthesia. Our obstetric anesthesia rotation takes place at Madison's high-volume labor and delivery unit at Merited Hospital, a UW Health Partner, located just down the road from UWHC. Meriter has almost 5,000 deliveries per year making it the busiest birthing hospital in Wisconsin, including high-risk OB experience. Additionally, our CA-2 residents spend a month rotating at Northwestern University in downtown Chicago to gain additional experience in OB anesthesia. These multiple locations provide a diverse experience for our residents to see different practice models.
We are proud of being the first academic department of anesthesiology in the country under the leadership of Ralph M. Waters, and these values carry through to today. We have improved our didactic sessions and have a more structured curriculum presented by our faculty experts, in addition to "keyword lectures" and journal clubs led by our residents. Many of our faculty are oral board examiners and help us prepare for our exams. There is a state-of-the-art simulation center open to our residents 24 hours per day where we do group OSCE scenarios, as well as POCUS and TEE simulations. Additionally, we have several physician researchers with successful NIH funding in projects ranging from basic science to multi-center clinical trials. Our research elective time allows residents to explore their own research interests under the mentorship of renowned physician scientists. The addition of Dr. William Hartman to our faculty in 2019 has propelled the University of Wisconsin to the forefront of COVID-19 research amidst the current pandemic. The Department of Anesthesiology at the University of Wisconsin has been driving cutting edge research to improve patient care during these unprecedented times.
Overall, our program prepares residents for success in whatever direction they wish to take their career. In the past few years, residents have gone on to pursue fellowships in Critical Care, Pediatrics, Cardiothoracic, Regional, Transplantation, Transfusion Medicine, and Chronic Pain at institutions all over the country including Brigham and Women's, Stanford, Vanderbilt, Columbia, OHSU, Mayo, Seattle Childrens, University of Michigan, and our very own University of Wisconsin! Many of our residents have also had success with job placement in private practice after graduation all over the country. Our robust alumni network ensures that no matter the region of the country you would like to practice, there is an alumnus willing to help you and speak to your excellent training.
Madison, the capital city of Wisconsin, is a vibrant college town and welcoming community. Madison is consistently ranked among the top cities to live in the country and for good reason! Outside of work, you will find an abundance of options to keep you entertained. Outdoor lovers will find plenty to do with multiple lakes, state parks, and hundreds of miles of easily accessible bike and hiking trails. People in Madison make the most of the weather from water activities on the numerous lakes in summer to winter sports in the colder months. Once you've worked up an appetite, don't forget to visit some of our top-notch restaurants, craft breweries, and a weekly farmer's market on the capital square to get fresh produce and crafts from local vendors. You'll also find many options for entertainment including concerts on the capital square, outdoor festivals, live music, comedy shows, museums, performing arts at the Overture Center, and of course UW athletic events! If you are able to visit us, we would be happy to show you all the reasons we love living here.
We hope this brief introduction helps give you a view into all that the University of Wisconsin Department of Anesthesiology has to offer. Perhaps the most difficult thing to convey by writing or videoconference is the true camaraderie of our residents, faculty, and anesthetists. We are a very close-knit group that love to spend time with each other both at work and in our personal lives. We look forward to meeting you virtually and wish you all the best this interview season. Go Badgers!
Your Chiefs,
Calvin Harberg and Alyssa Resop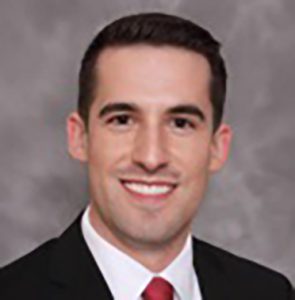 Calvin Harberg
Chief Resident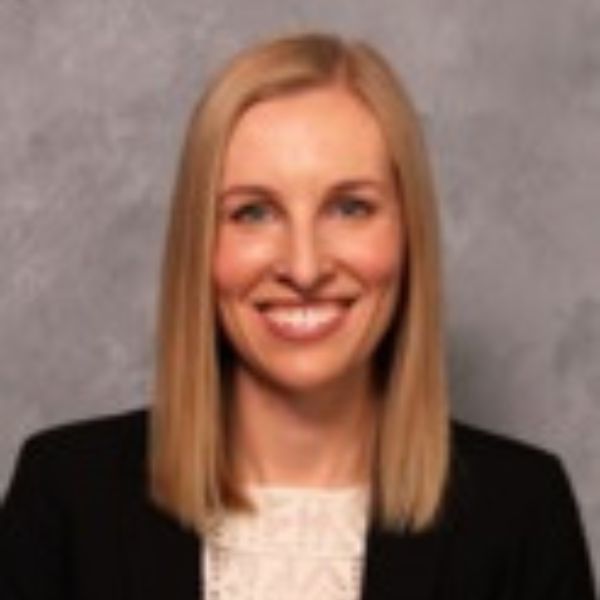 Alyssa Resop
Chief Resident