2022-2023
Interview Season Schedule
November 2022
Wed. 11/2/22

Mon. 11/7/22

Wed. 11/9/22

Mon. 11/14/22

Wed. 11/16/22

Mon. 11/21/22

Wed. 11/23/22

Mon. 11/28/22

Wed. 11/30/22

December 2022
Mon. 12/5/22

Wed. 12/7/22

Mon. 12/12/22

Wed. 12/14/22

Mon. 12/19/22

Wed. 12/21/22

January 2023
Wed. 1/4/23

Mon. 1/9/23

Wed. 1/11/23
Interview Day Schedule:
We interview a total of 12 applicants each interview day in 3 sessions of 4 applicants each. The sessions are followed by a half-hour discussion with the Program Director (All 12 applicants attend this at the same time).
Session 1: 7:45 a.m.-9:20 a.m. (CT)
Session 2: 9:15 a.m.-10:50 a.m. (CT)
Session 3: 11:15 a.m.-12:50 p.m. (CT)
Program Director Discussion: 1:00 p.m.-1:30 p.m. (CT)
Interviews with with applicant include two faculty members, a chief resident, and another resident.
Outline of Session Flow: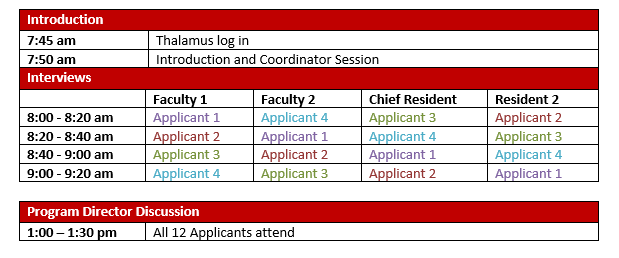 Interview Invitations:
Invites will go out on a rolling basis (as reviews are completed) starting in early October, 2022. We will not invite more applicants than we have interview slots for, so be assured that regardless of the timing of your invite there will be interview slots available. We have 216 interview slots.
Thalamus:
We use Thalamus to issue invites, sign up for interviews and social events, manage wait lists for interview dates, and to conduct interviews.
Optional Interview Season Activities:
Chair Meet and Greet: Kelly McQueen will be on hand to talk to you about her vision for the department and residency education, and to answer any of your questions. Sessions are held via Zoom, and you can sign up for any date that works for you in Thalamus. Chair Meet and Greet dates and times are: Wed. 11/30: – 3-4 pm; Wed 12/14 – 3-4 pm; and Wed 1/4 – 5-6 pm.
Resident Social Hours: Informal social hour with our current residents held via Zoom. These sessions are residents and applicants only. You can sign up for any date that works for you in Thalamus. Social Hour dates and times are: Tue. 11/15 – 6:30-8:00 pm; Tue. 11/29 – 6:30-8:00 pm; Tue. 12/6 – 6:30-8:00 pm; Tue. 12/20 – 6:30-8:00 pm.
Second Look Dinners: Barring any restrictions, we are planning to hold "second-look" dinners in Madison for those who are interested in visiting. Due to Covid restrictions, we are still unable to provide hospital tours, but will hold dinners with the residents at a local spot so you can get to know the city and residents better. Our rank lists will be finalized before these dinners occur, so attendance will have no effect on your ranking. We will provide more details on these dinners in November. Second Look Dinner dates are planned for Tue. 1/17; Tue. 1/24; Tue. 1/31; and Tue. 2/7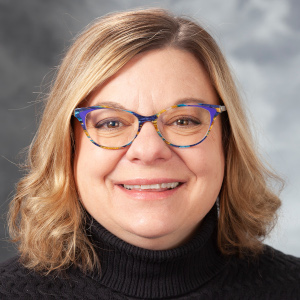 Michelle Grosch
GME Program Administrator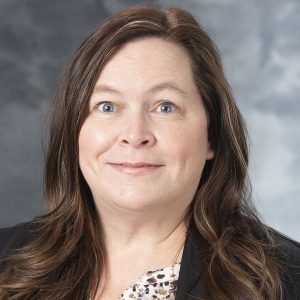 Angela Womble
GME Program Manager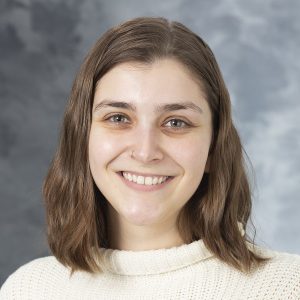 Michelle (Mick) Edwards
Academic Program Specialist