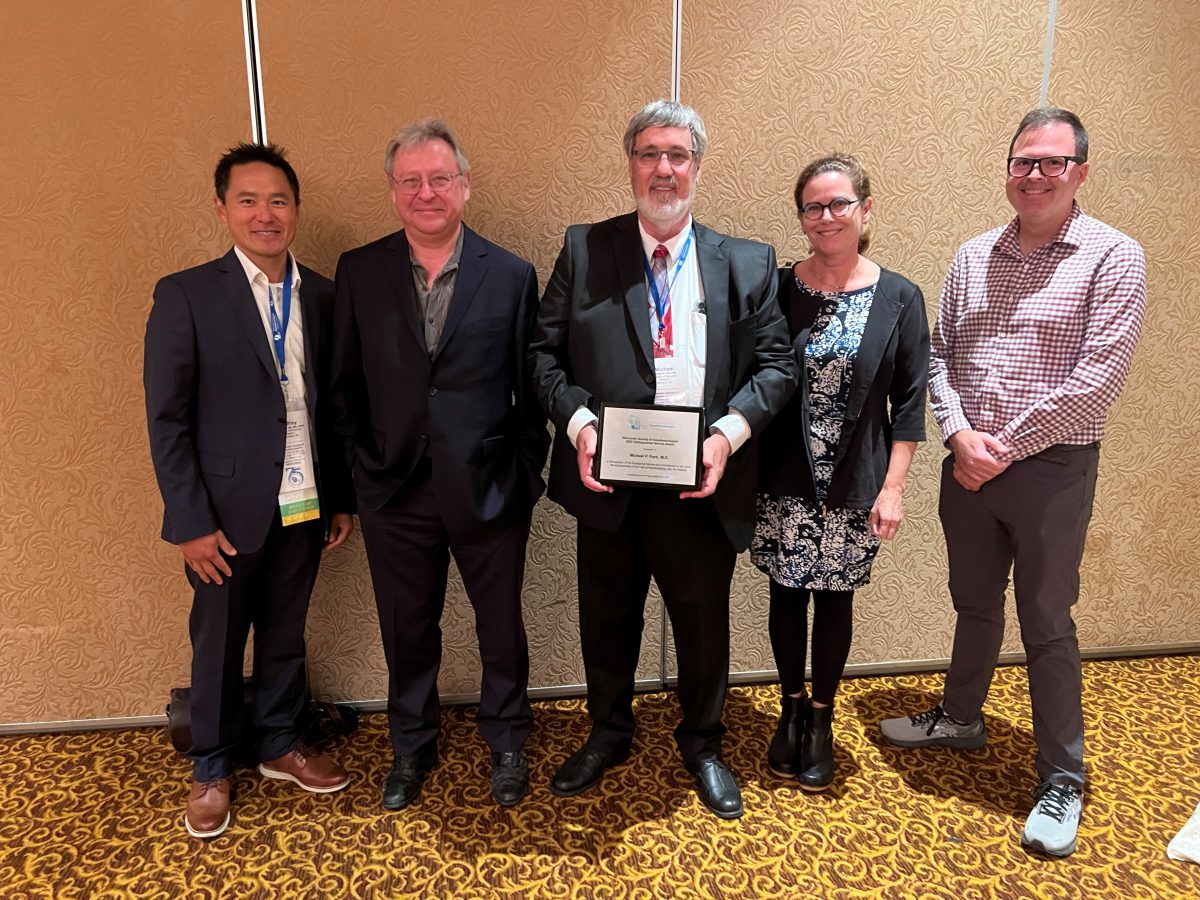 Dr. Michael Ford was presented with the Wisconsin Society of Anesthesiologists (WSA) Distinguished Service Award at the WSA Annual Meeting. The meeting was held at the Pfister Hotel in Milwaukee, Wisconsin over the weekend from September 10-11, 2022.
The WSA Distinguished Service Award recognizes and honors a member for their exceptional service and commitment to the WSA, the advancement of the field of anesthesiology, and their patients. The Distinguished Service Award presentation occurred during the Annual Business Meeting on Saturday, September 10th. Dr. Ford received the award and was congratulated in person by his wife, Debbie, and his colleagues Dr. Lee, Dr. Arndt, and Dr. Schroeder.
The Department of Anesthesiology congratulates Dr. Ford for being selected for this prestigious recognition. Dr. Ford most recently served as Medical Director of Perioperative Services at East Madison Hospital (formerly The American Center) since its opening in 2015. He continues to work clinically at EMH to support the department's goals and mission as an Associate Professor. His son, Timothy Ford, MD, recently graduated from the UW-Madison Department of Anesthesiology's Regional and Acute Pain Residency Program. The first of September marked Dr. Ford's 23rd anniversary with the Department of Anesthesiology.