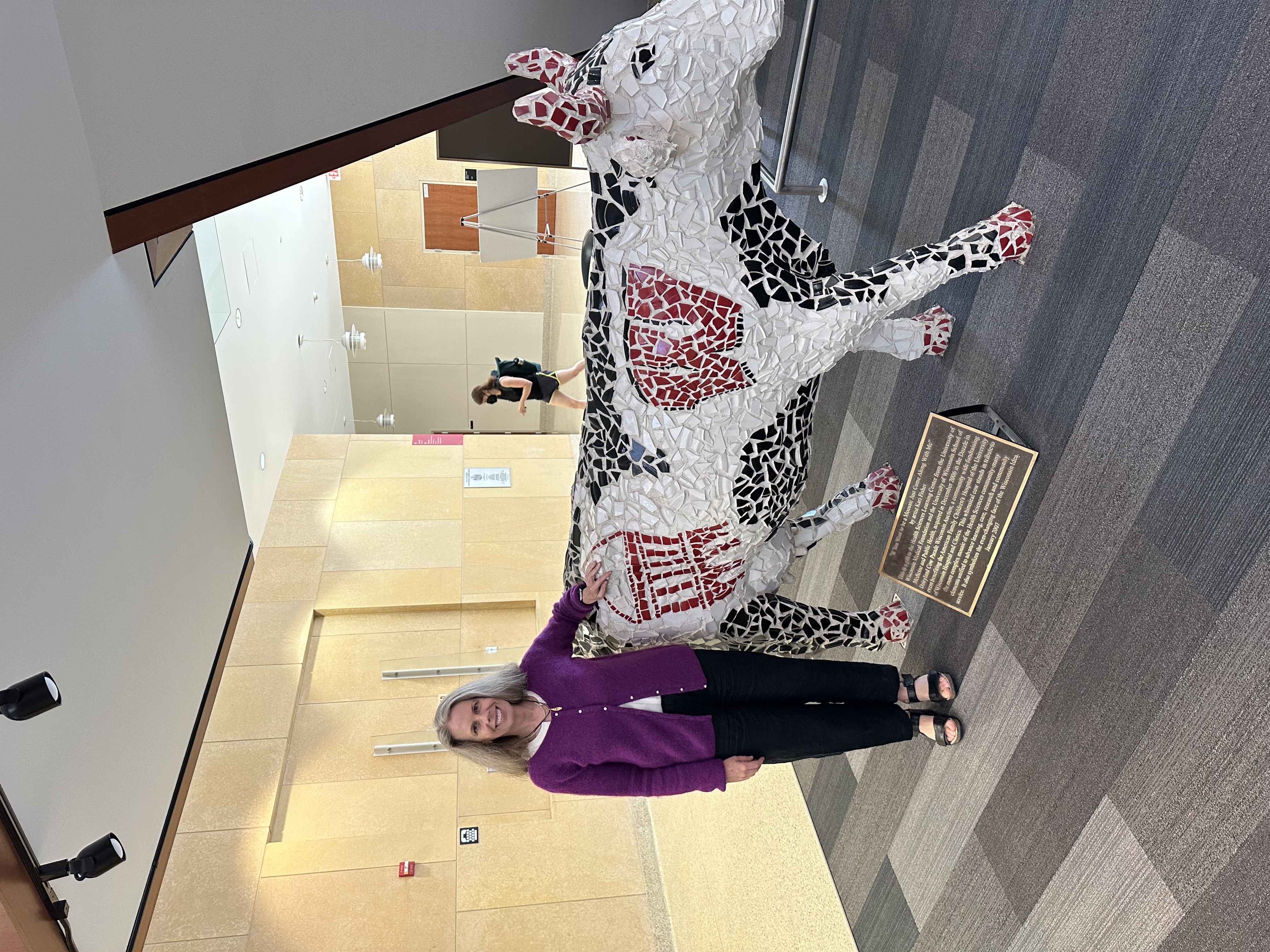 Jo Vogeli, PhD, MA., Assistant Professor at The University of Colorado School of Medicine, was welcomed by the Department of Anesthesiology on Tuesday, July 18th – July 19th, 2023. The Education Program Assistant, Kim Rogan, planned a full schedule for her each day of her visit.
Tuesday afternoon, Dr. Vogeli gave a presentation to the residents in the Orth Conference Room of University Hospital titled "The Value in Writing: It's More Than You Think." There were about 20 residents there for the presentation. The group then engaged in an insightful conversation.
On Wednesday morning, she presented at Grand Rounds in the Health Science Learning Center on the UW Campus. Dr. Vogeli's lecture entitled, "Accepting Adversity: A Wellbeing Approach" was well attended by faculty, fellows, residents, APPs and guests.