Educational Mission
The division of neuroanesthesia at the University of Wisconsin Department of Anesthesiology aims to provide outstanding clinical and didactic instruction, as well as research opportunities in neuroanesthesia. The division recognizes neuroanesthesia as a broad field that includes anesthesia for neurosurgery, the neuroscience of anesthesia, and anesthesia for neurologically at-risk populations.Program Overview
Program Overview
Number of Positions: 2
Length of Training: 12-24 months (individualized combinations of clinical neuroanesthesia and neuroscience research experience)
Clinical Fellowship (twelve months)
This fellowship curriculum is structured following guidelines provided by the Society for Neuroscience in Anesthesia and Critical Care. The final program is adaptable to each fellow's needs and qualifications. Offerings include:
Rotation in the adult neurosurgical operating room, providing a mix of supervision and direct care of anesthesia for a variety of complex neurosurgeries. Surgical procedures include open and endovascular vascular neurosurgery; craniotomy for tumor resection; functional and stereotactic surgery, spine surgery, intraoperative MRI, and awake craniotomy. Experience is further enriched by providing supervision as faculty for general operating room cases, taking general call, and dedicated academic time. (8 months)
Rotation in the department of neurology with emphasis on intraoperative neuromonitoring. As a part of this, fellows will also experience clinical neuromonitoring outside of the operating room. (1 month)
Rotation in the Neurosurgical Intensive Care Unit. Experience includes the management of perioperative neurosurgical patients as well as critically ill neurologic patients with nonsurgical disease. (1 month)
Rotation in neuroradiology, providing experience in reading magnetic resonance imaging (MRI) and cerebral angiography, among other modailities. Rotation time is divided between diagnostic neuroradiology and neurointerventional radiology. (1 month)
Rotation on pediatric neuroanesthesiology. Experience includes anesthesia for craniotomy, spine, Ommaya placement, and cranial vault reconstruction. (1 month)
Fellows are expected to complete a project in the course of the fellowship. Projects may contribute to the operational, educational, or scholarly mission of the division. Guidance is provided by the neuroanesthesia staff and dedicated time may be arranged for work towards the project.
Research Fellowship (12-24 months)
The research fellowship track offers an opportunity to obtain basic research training in preparation for a career in academic neuroanesthesiology. This would be arranged with interested, qualified applicants on an individual basis.
For more information contact:
Adrian Pichurko, MD
Neuroanesthesiology Fellowship Director
University of Wisconsin Department of Anesthesiology
B6/319 University Hospital and Clinics
600 Highland Ave
Madison, WI 53792-3272
pichurko@wisc.edu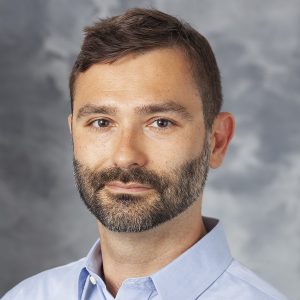 Adrian Pichurko, MD
Fellowship Director