Letter from the Fellowship Director:
Welcome to the Neurosurgical Anesthesia Fellowship at the University of Wisconsin! The Neuro Fellowship is a great opportunity for those looking for a comprehensive neurosurgical anesthesia experience. The fellowship provides a year of focused learning exposing you to a wide variety of complex neurosurgical, neurovascular and neuroendovascular cases and the care of critically ill patients.
The University of Wisconsin is a Level 1 Trauma Center and Comprehensive Stroke Center. We have multiple designated neurosurgical operating rooms, an intraoperative MRI operating room, and two newly renovated neuroendovascular suites. We perform 2,000- 3,000 neurosurgical and neuroendovascular procedures each year. Designed around a 12-month curriculum, the Neuro Fellowship includes 6 four-week blocks designed to maximize exposure to a wide variety of cases.
The rotations include:
Pediatric Neurosurgery at the American Family Children's Hospital
Neurosurgical ICU
Neuroendovacular Care
Intraoperative Neuromonitoring
Neuroradiology
Clinical Neuroscience Scholarship
The remainder of the year is spent focusing on adult neurosurgical cases with an emphasis on the most unique and challenging cases including awake craniotomies, intracranial aneurysm clippings, arteriovenous malformations, and seizure focus excisions.
As a non-accredited fellowship in addition to fellowship responsibilities, approximately one-third of your time will be spent working as an attending clinical instructor. This will entail supervising both residents and anesthetists in a wide variety of non-neurosurgical cases.
Please do not hesitate to reach out if you have any additional questions. Thank you for your interest!

Whitney Fallahian, MD
Neurosurgical Anesthesia Fellowship Director
Positions: 1-2 fellows per year
Length of Training: 1 year
Type of Training: 64% Neuroanesthesia Fellow, 36% Clinical Instructor
Compensation: For the 2023-2024 academic year, the salary is approximately $145K which includes 7 weeks of paid vacation and continuing medical education (CME).
Application Deadline: March 1, the year prior to starting fellowship Available for candidates who have successfully completed an ACGME accredited residency in anesthesiology. There is no sub-specialty certification as this is not an ACGME approved fellowship.
This is an accordion element with a series of buttons that open and close related content panels.
Application Guidelines
Interested applicants should submit the following via email or hardcopy:
Personal statement/cover letter
Letter of recommendation from anesthesiology residency program director
Two to three additional letters of recommendation
A valid ECFMG certificate (if medical training occurred at a medical school outside of the United States or Canada)
Please submit application materials to:
Brandon Russell, GME Program Manager
University of Wisconsin Hospital and Clinics
600 Highland Ave, B6/319
Madison, WI 53792-3272
russell2@wisc.edu
Fellowship Rotations and Conferences
Educational Mission
The division of neuroanesthesia at the University of Wisconsin Department of Anesthesiology aims to provide outstanding clinical and didactic instruction, as well as research opportunities in neuroanesthesia. The division recognizes neuroanesthesia as a broad field that includes anesthesia for neurosurgery, the neuroscience of anesthesia, and anesthesia for neurologically at-risk populations.
Program Overview
Number of Positions: 2
Length of Training: 12-24 months (individualized combinations of clinical neuroanesthesia and neuroscience research experience)
Clinical Fellowship (twelve months)
This fellowship curriculum is structured following guidelines provided by the Society for Neuroscience in Anesthesia and Critical Care. The final program is adaptable to each fellow's needs and qualifications. Offerings include:
Rotation in the adult neurosurgical operating room, providing a mix of supervision and direct care of anesthesia for a variety of complex neurosurgeries. Surgical procedures include open and endovascular vascular neurosurgery; craniotomy for tumor resection; functional and stereotactic surgery, spine surgery, intraoperative MRI, and awake craniotomy. Experience is further enriched by providing supervision as faculty for general operating room cases, taking general call, and dedicated academic time. (8 months)
Rotation in the department of neurology with emphasis on intraoperative neuromonitoring. As a part of this, fellows will also experience clinical neuromonitoring outside of the operating room. (1 month)
Rotation in the Neurosurgical Intensive Care Unit. Experience includes the management of perioperative neurosurgical patients as well as critically ill neurologic patients with nonsurgical disease. (1 month)
Rotation in neuroradiology, providing experience in reading magnetic resonance imaging (MRI) and cerebral angiography, among other modailities. Rotation time is divided between diagnostic neuroradiology and neurointerventional radiology. (1 month)
Rotation on pediatric neuroanesthesiology. Experience includes anesthesia for craniotomy, spine, Ommaya placement, and cranial vault reconstruction. (1 month)
Fellows are expected to complete a project in the course of the fellowship. Projects may contribute to the operational, educational, or scholarly mission of the division. Guidance is provided by the neuroanesthesia staff and dedicated time may be arranged for work towards the project.
Research Fellowship (12-24 months)
The research fellowship track offers an opportunity to obtain basic research training in preparation for a career in academic neuroanesthesiology. This would be arranged with interested, qualified applicants on an individual basis.
For more information contact:
Whitney Fallahian, MD
Neuroanesthesiology Fellowship Director
University of Wisconsin Department of Anesthesiology
B6/319 University Hospital and Clinics
600 Highland Ave
Madison, WI 53792-3272
Fellowship Benefits
2023-2024 stipend: $145K
Fellows will be provided with a $2500 academic fund which can be used for the purchase of education materials, attendance at meetings, and/or to reimburse the cost of board registration. 7 weeks of paid vacation and CME included.
The Department of Anesthesiology also provides financial support to present at national meetings.
Madison, the capital of Wisconsin, offers a quality of life that is second to none. In the past few years Madison has been recognized as one of the top ten healthiest, most bike friendly, most secured cities, as well as one of the top ten places to buy a home and raise a family. Madison is also home to Epic and other technology start-ups, providing a vibrant scene for young professionals.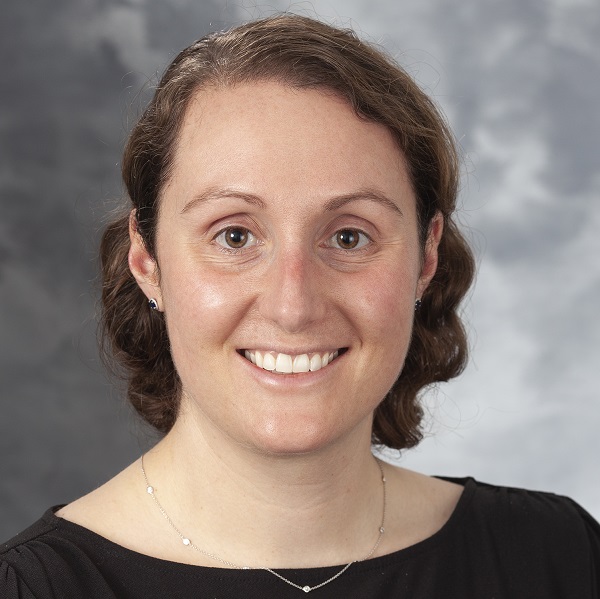 Whitney Fallahian, MD
Fellowship Director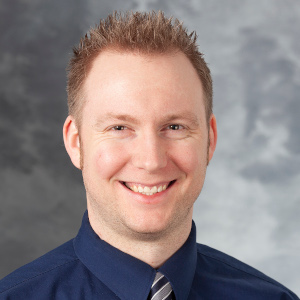 Brandon Russell
GME Program Manager
Fellowship Faculty
Corey Amlong, MD
Aimee Becker, MD, MBA
Whitney Fallahian, MD
Joel Johnson, MD, PhD
Deborah Rusy, MD, MBA, FASA
Christopher Turner, MD, PhD, MBA
Kenneth Van Dyke, MD
Adam Weinstein, MD
Karl Willmann, MD