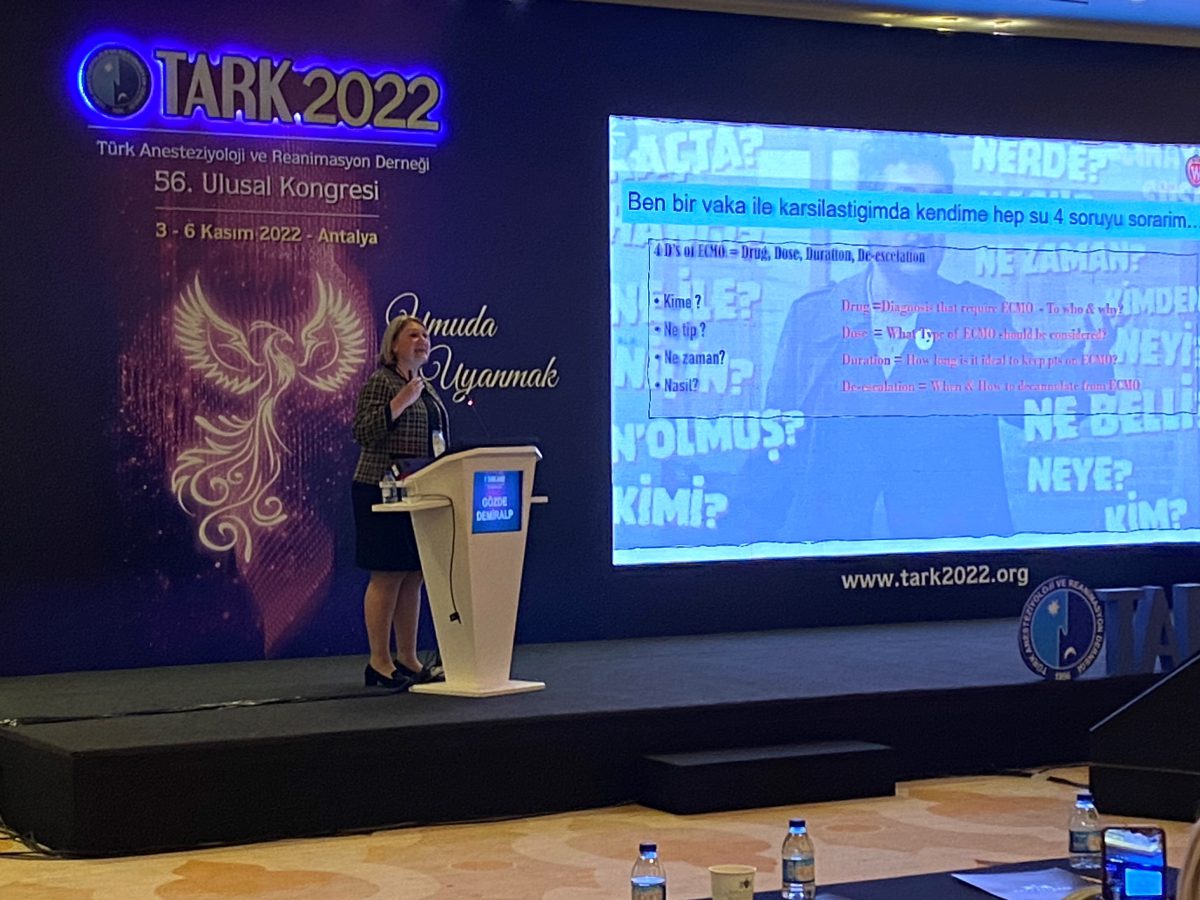 The Department of Anesthesiology was well represented at the 56th National Congress of the Turkish Society of Anesthesiology and Reanimation. The Congress was held on Friday, November 4th in Antalya, Turkey at the Kaya Palazzo Hotel.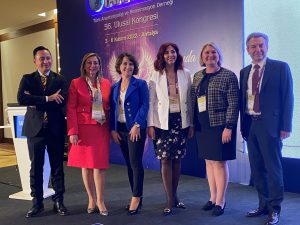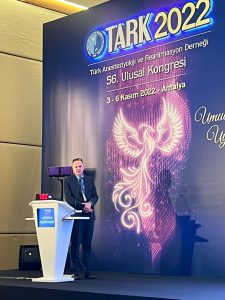 Dr. Joshua Sebranek spoke on pathways to American Board of Anesthesiology board certification as part of a panel that discussed international board certification options.
Dr. Gozde Demiralp presented extracorpreal membrane oxygenation (ECMO) as part of a panel that discussed the treatment, dose, duration and de-escalation of various ICU therapies.
Thank you both for representing @wiscanesthesia internationally! #MEDED #TARK2022