The Department of Anesthesiology, at the University of Wisconsin-Madison School of Medicine and Public Health is pleased to offer a one year fellowship position in Transplant Anesthesia. The successful applicant will gain both clinical and research experience in the field of transplant anesthesia and perioperative management. The fellowship is structured with individualized combinations of advanced clinical experience, basic science and clinical research, supervisory experience, and resident and student teaching.
Positions: 1
Salary: To be determined, depending on the days the fellow serves as clinical faculty (and participation in anesthesiology "general call" coverage).
Type of Training: 60-80% clinical, 20-40% non-clinical
Length of Training: 12 months
Available for: Candidates who have successfully completed an ACGME accredited residency in anesthesiology. Due to restrictions related to hospital employment, we are unable to sponsor applicants with J1 or H1B visas for this one year position.
There is no sub-specialty certification as this is not an ACGME approved fellowship.
This is an accordion element with a series of buttons that open and close related content panels.
Application Guidelines
Interested applicants should submit the following:
Curriculum vitae
Personal statement/cover letter
Copy of medical school transcripts
Copy of Board scores (USMLE, COMLEX, NBME, FLEX)
Most recent ABA/ASA In-Training Examination scores
Letter of recommendation from anesthesiology residency program director
One additional letter of recommendation
A valid ECFMG certificate (if medical training occurred at a medical school outside of the United States or Canada)
Please submit application materials to :
Brandon Russell, GME Program Manager
University of Wisconsin Hospital and Clinics
600 Highland Ave, B6/319
Madison, WI 53792-3272
russell2@wisc.edu
Application materials should be received by May 1 prior to the start of training, which begins July 1.
Rotations and Educational Conferences
The fellowship is divided between clinical experience and research. Other learning opportunities that will be incorporated in this fellowship year include the preoperative evaluation of patients with ESLD for liver transplantation, postoperative care in the Intensive Care Unit, and visiting rotations at other institutions for observation of alternative approaches to anesthetic management of liver transplants.
Experience will be gained in a variety of solid organ transplants performed including liver, kidney and pancreas with the emphasis on liver transplantation. This should give an opportunity to be exposed to 85 -95 liver transplantation procedures.
Research Opportunities
The transplant anesthesia fellow will spend about 20% of the time in research and educational activities. Under supervision, the fellow is expected to initiate at least one research project and prepare at least one research protocol during the training year. Areas of current research include therapeutic modalities to reduce reperfusion syndrome in liver transplants.
Fellowship Benefits
The 2019-2020 stipend is PGY5 $70,445
Fellows will be provided with a $2500 academic fund which can be used for the purchase of education materials, attendance at meetings, and/or to reimburse the cost of board registration. The department will also be providing fellows with the Smith's textbook of pediatric anesthesia.
Our Graduate Medical Education (GME) office also provides a wellness stipend and generous institutional parental leave policy.
The Department of Anesthesiology also provides financial support to present at national meetings.
Madison, the capital of Wisconsin, offers a quality of life that is second to none. In the past few years Madison has been recognized as one of the top ten healthiest, most bike friendly, most secured cities, as well as one of the top ten places to buy a home and raise a family. Madison is also home to Epic and other technology start-ups, providing a vibrant scene for young professionals.
Fellowship Faculty
Michael Hannaman, MD

Clinical Associate Professor
Fellowship Program Director
Fellowship Director: Transplant Anesthesiology


Christopher Darling, DO

Associate Professor (CHS)



Molly Groose, MD, MS

Associate Professor (CHS)
UWH Medical Director: Transplant Anesthesiology


Laura Hammel, MD

Associate Professor (CHS)



Zoltan Hevesi, MD, MBA

Professor (CHS)
Division Chief: Transplant Anesthesia


Sergei Lopukhin, MD

Associate Professor (CHS)



Misha Perouansky, MD

Professor (CHS)



Joshua Sebranek, MD

Associate Professor (CHS)
Senior Vice Chair of Anesthesiology
Division Chief: Cardiothoracic Anesthesia
Director of Adult Cardiothoracic and Vascular Anesthesiology Fellowship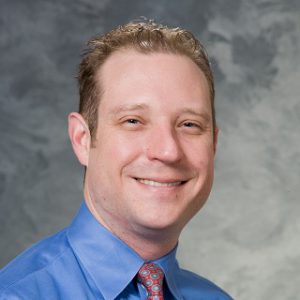 Michael Hannaman, MD
Fellowship Director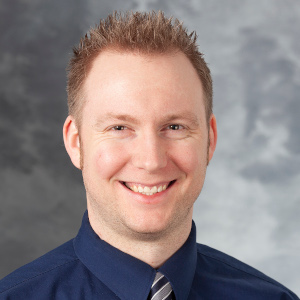 Brandon Russell
GME Program Manager