The Department of Anesthesiology, at the University of Wisconsin-Madison, is pleased to offer a one year fellowship position in Regional Anesthesia and Acute Pain Management. The successful applicant will gain both clinical and research experience in the fields of regional anesthesia and acute pain management. The fellowship is structured with individualized combinations of advanced clinical experience, basic science and clinical research, supervisory experience, and resident and student teaching.
Positions: 1 – 3
Salary: To be determined, depending on the days the fellow serves as clinical faculty (and participation in anesthesiology "general call" coverage).
Type of Training: 50% Clinical Fellow, 20% Academic Fellow, 30% Clinical Instructor
Length of Training: 12 months
Available for candidates who have successfully completed an ACGME accredited residency in anesthesiology.
There is no sub-specialty certification as this is not an ACGME approved fellowship.
This is an accordion element with a series of buttons that open and close related content panels.
Application Guidelines
We utilize the San Francisco Match (https://www.sfmatch.org/) and ask all interested applicants to apply via the SF Match's Central Application Service (CAS). Please complete and submit the CAS application form online and provide three letters of reference.
Applicant registration opens on Friday, December 15, 2023 with applicant and program rank lists due Thursday, June 6, 2024. Match results will be available Thursday, June 13, 2024 at 9:00 am PT.
Our in-cycle interviews will take place February through May for positions starting the following year.
Please email us for more information if you are interested in an off-cycle application.
Please direct application process questions to:
Brandon Russell, GME Program Manager
University of Wisconsin Hospital and Clinics
600 Highland Ave, B6/319
Madison, WI 53792-3272
russell2@wisc.edu
Rotations and Educational Conferences
The fellowship is divided between clinical experience, academic projects, and research. Other learning opportunities that can be incorporated in this fellowship year include ambulatory anesthesia and analgesic techniques, acute pain management in the chronic pain patient.
Experience will be gained in a variety of regional anesthesia techniques performed for general, neurological, orthopedic, pediatric, plastic, thoracic, vascular, and urologic surgical cases. Upper and lower extremity peripheral nerve and plexus blocks, continuous catheter techniques for postoperative and acute pain management, paravertebral and TAP blocks, and central neuraxial techniques (including thoracic epidurals and combined spinal-epidurals) will be experienced as part of the fellowship program. Ultrasound guidance is used for the majority of peripheral nerve blocks. The fellow will also participate in the acute pain medicine service and in non-regional anesthesia cases during the training year.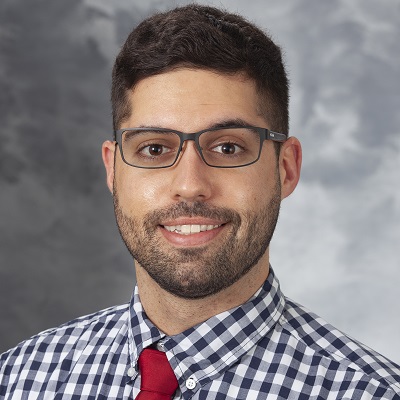 Jeffrey Grzybowski,  MD
Fellowship Director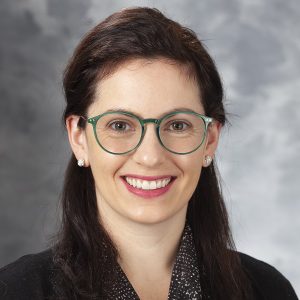 Elizabeth Scholzen,  MD, MHA
Fellowship Director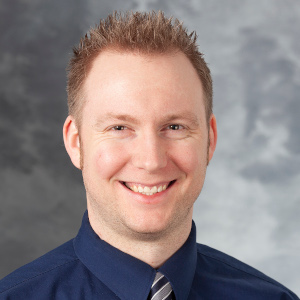 Brandon Russell
GME Program Manager
Fellowship Faculty
Kristin Bevil, MD
Jocelyn Blake, MD
Thomas Broderick, MD
Jeffrey Grzybowski, MD
Lisa Klesius, MD
Patrick Meyer, MD
Elizabeth Scholzen, MD, MHA
Kristopher Schroeder, MD
Elizabeth Wilson, MD