Welcome to the Pediatric Anesthesiology Fellowship at the University of Wisconsin School of Medicine and Public Health and the American Family Children's Hospital.
Our pediatric anesthesiology fellowship is a small program that offers the unique advantage of a very complex case volume with the first pick of our cases going to our fellows. The American Family Children's Hospital is an 111-bed hospital associated with the UW School of Medicine and Public Health. We have a 21-bed Pediatric ICU with ECMO capability as well as a 24-bed Level IV surgical Neonatal ICU.  We do approximately 7,250 cases annually in our 8 ORs as well as multiple off-site locations including a hybrid cath lab and interventional radiology suite. We do approximately 150 pediatric cardiac surgical cases as well as 120 interventional cardiac procedures each year. We are a team of 18 Pediatric Anesthesiologists who have trained all over the country and bring a diverse training background to our educational program. We offer a structured academic curriculum that not only focuses on pediatric anesthesia knowledge but also helps with oral board preparation,are proud of our 100% boards pass rate on both the ABA applied exam and the ABA pediatric certification exam.  We have faculty engaged in a number of clinical research projects as well as national research collaboratives.  We offer a funded international elective rotation.
We look forward to receiving your application and giving you the chance to see what makes our department, hospital and Madison so great.  Please contact us if you have any questions along the way.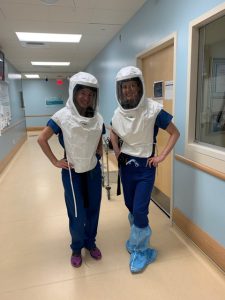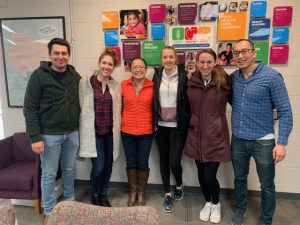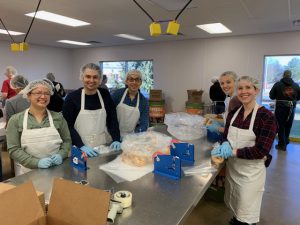 This is an accordion element with a series of buttons that open and close related content panels.
Application Guidelines
Fellowship Rotations and Educational Conferences
9 MONTHS GENERAL OR
(including cardiac and regional anesthesia)
Note that due to our small size our fellows will do approximately 1 cardiac case each week with a volume similar to 2 dedicated months. Fellows will also do approximately 1-2 regional and/or neuraxial blocks each week as well. Call is for complex fellow level cases and occurs approximately every 4th night and every 4th weekend from home.
1 MONTH PICU
Our fellow will act as a first year PICU fellow while rotating. You will have the opportunity to be immersed in the ICU team and act in a supervisory roll for junior residents. This is an invaluable experience.
2 WEEKS NICU ELECTIVE
There is the opportunity to spend 2 weeks in our Level IV surgical NICU during which time you will follow complex surgical patient from the NICU to the OR to provide their anesthetic care.
4 WEEKS Regional anesthesia and ACUTE PAIN SERVICE
RESEARCH AND ACADEMIC TIME
We attempt to provide 1-2 academic days to our fellow each month to allow studying for boards and work on scholarly projects.
3 weeks vacation and 1 week meeting time
INTERNATIONAL ELECTIVE
Our peds anesthesia group sends faculty on international trips 1-2 times per year. We have a well-established relationship with the University Hospital in Leon Nicaragua and a recurring trip to Honduras.  The fellow would have the first opportunity to participate in these trips.
EDUCATIONAL PROGRAMS
Monday: Department of Anesthesiology Case Conference 4:30-5:15pm
Wednesday: Department of Anesthesiology Grand Rounds 7-8am
Wednesday: Monthly Pediatric Anesthesia M&M / Case Conference 4-5pm
Friday: Pediatric Anesthesia Lecture/PBLD 6:40-7am
Pediatric Journal Club occurs 2-3 times each year.
Simulation sessions occur every 3-4 months
Fellows can also participate in our department oral board preparation that occurs 3 times each year.
Fellowship Benefits
22-23 academic year stipend: $75, 476
Fellows will be provided with a $2500 academic fund which can be used for the purchase of education materials, attendance at meetings, and/or to reimburse the cost of board registration. The department will also be providing fellows with the Smith's textbook of pediatric anesthesia.
Our Graduate Medical Education (GME) office also provides a wellness stipend and generous institutional parental leave policy.
The Department of Anesthesiology also provides financial support to present at national meetings.
Madison, the capital of Wisconsin, offers a quality of life that is second to none. In the past few years Madison has been recognized as one of the top ten healthiest, most bike friendly, most secured cities, as well as one of the top ten places to buy a home and raise a family. Madison is also home to Epic and other technology start-ups, providing a vibrant scene for young professionals.
Fellowship Faculty
Bridget Muldowney, MD

Associate Professor (CHS)
Fellowship Program Director
Fellowship Completed at Pediatric Anesthesia Boston Children's Hospital
Fellowship Director: Pediatric Anesthesiology


Guelay Bilen-Rosas, MD

Associate Professor (CHS)
Fellowship Completed at St. Louis Children's Hospital - Washington University



Emily Hesselink, MD

Assistant Professor (CHS)
Fellowship Completed at University of Wisconsin, Madison
Director: Pediatric Transplant Anesthesia


Jared Hylton, MD

Assistant Professor (CHS)
Fellowship Completed at Oregon Health Sciences University
AFCH Medical Director, Pediatric Acute Pain Service


Anna Kaiser, MD

Assistant Professor (CHS)



George Kirvassilis, MD

Professor (CHS)
Fellowship Completed at Harvard University Children's Hospital
UWH Director: Pediatric Cardiac Anesthesiology


Courtney Kohn, MD, MBA

Assistant Professor (CHS)



Eva Lu-Boettcher, MD

Assistant Professor (CHS)
AFCH Director, Pediatric Anesthesia Quality and Safety


Kelly McQueen, MD, MPH, FASA

Professor and Chair of Anesthesiology
Chair of Anesthesiology


Cari Meyer, MD

Associate Professor (CHS)
Fellowship Completed at Children's Hospital Colorado
AFCH Director of Anesthesia


Tony Nguyen, DO

Clinical Assistant Professor
Fellowship Completed at University of Wisconsin, Madison



Peter Popic, MD

Associate Professor (CHS)
Fellowship Completed at Children's Memorial Hospital, Chicago



Deborah Rusy, MD, MBA, FASA

Professor (CHS)
Medical Director of Perioperative Services: AFCH



Lianne Stephenson, MD

Associate Professor (CHS)
Fellowship Completed at Boston Children's Hospital



Robert Shaw, MD

Assistant Professor (CHS)



Benjamin Walker, MD

Professor (CHS)
Fellowship Completed at Seattle Children's Hospital
Division Chief: Pediatric Anesthesia
Medical Director: AFCH Perioperative Services


Elizabeth Yun, MD

Associate Professor (CHS)
Fellowship Completed at St. Louis Children's Hospital - Washington University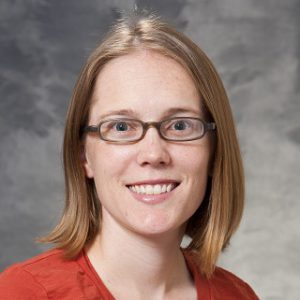 Bridget Muldowney, MD
Fellowship Director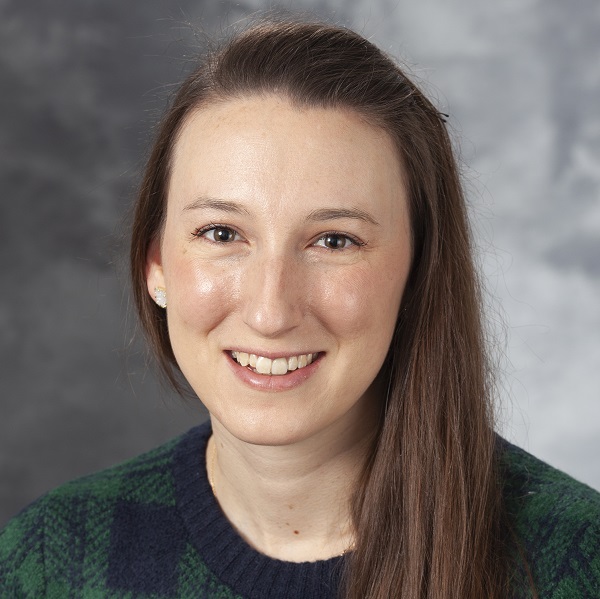 Emily Hesselink, MD
Associate Fellowship Director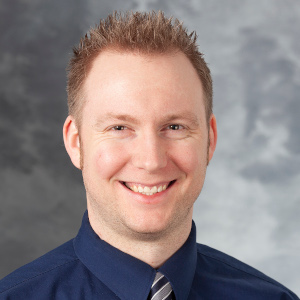 Brandon Russell
GME Program Manager
Pediatric Faculty
Guelay Bilen-Rosas, MD
Karine De Oliveira Dias, MD
Emily Hesselink, MD
Jared Hylton, MD
Anna Kaiser, MD
George Kirvassilis, MD
Courtney Kohn, MD, MBA
Eva Lu-Boettcher, MD
Kelly McQueen, MD, MPH, FASA
Cari Meyer, MD
Bridget Muldowney, MD
Tony Nguyen, DO
Peter Popic, MD
Deborah Rusy, MD, MBA, FASA
Robert Shaw, MD
Lianne Stephenson, MD
Benjamin Walker, MD
Elizabeth Yun, MD