The Division of Cardiac Anesthesia offers two ACGME-accredited adult cardiothroacic anesthesiology fellowship positions:
Cardiac: An active adult cardiac surgical service features coronary revascularization with and without cardiopulmonary bypass, complex valve repair and replacement, ascending and aortic arch surgery under deep hypothermic circulatory arrest, and implantation of ventricular assist devices.
Pediatric Cardiac: A rapidly expanding pediatric cardiac surgical program provides both operative and interventional cardiac treatment of a full gamut of congenital heart diseases.
Vascular: The University of Wisconsin offers an active vascular surgical section including thoracic and thoracoabdominal aortic surgery and a rapidly expanding endovascular service.
Thoracic: Fellows are exposed to the full range of thoracic surgical procedures including pneumonectomies, thorascopic procedures, and lung volume reduction surgery. Fellows have the option of participating in the postoperative pain management of these patients through involvement in the Acute Pain Service.
Transplantation: The University of Wisconsin has an active cardiac and lung transplant program. Cardiac fellows are closely involved in the perioperative care of these complex patients.
Transesophageal Echocardiography: The cardiac anesthesia fellow receives extensive training and experience in both adult and pediatric echocardiography both intraoperatively, with specially trained and certified anesthesiologists, and in the Echocardiography Lab through our close association with the Division of Cardiology. Equipment and educational resources are state-of-the-art. Fellows are well prepared for the National board of Echocardiography PTEeXAM.
Critical Care: Fellows have the opportunity to focus on postoperative care with rotations available in both the adult and pediatric surgical intensive care units.
Perfusion: Interested fellows are provided with an in-depth understanding of the mechanics and physiology of cardiopulmonary bypass by working directly with our experienced, highly trained team of perfusionists.
Research: As a participant in the Multicenter Study on Perioperative Ischemia (McSPI) Research Group, other externally funded research, and the on-going study of the anesthetic and surgical management of thoracoabdominal aortic aneurysms the UW Department of Anesthesiology offers fellows multiple opportunities for involvement in clinical research.
Teaching: In addition to developing outstanding skills in independent case management advanced fellows are provided the opportunity to teach and supervise junior residents performing routine cardiac anesthetics.
This is an accordion element with a series of buttons that open and close related content panels.
Application Guidelines
Thank you for your interest in an University of Wisconsin Adult Cardiothoracic Anesthesiology Fellowship.
We utilize the San Francisco Match (https://www.sfmatch.org/) and ask all interested applicants to apply via the SF Match's Central Application Service (CAS).
Applicants are required to have the following documents in order to apply to programs:
Complete and submit CAS application form (online);
Three letters of reference;
Distribution list and payment.
Interviews will take place February through May for positions starting the following year.
For questions regarding the application process, please contact:
Brandon Russell, GME Program Manager
University of Wisconsin Hospital and Clinics
600 Highland Ave, B6/319
Madison, WI 53792-3272
russell2@wisc.edu
GME Resources:
UW Health Non- U.S. Citizen Eligibility Requirements
UW Health Graduate Medical Education Applicant Resources
Fellowship Benefits
The 2019-2020 stipend is PGY5 $70,445
Fellows will be provided with a $2500 academic fund which can be used for the purchase of education materials, attendance at meetings, and/or to reimburse the cost of board registration. The department will also be providing fellows with the Smith's textbook of pediatric anesthesia.
Our Graduate Medical Education (GME) office also provides a wellness stipend and generous institutional parental leave policy.
The Department of Anesthesiology also provides financial support to present at national meetings.
Madison, the capital of Wisconsin, offers a quality of life that is second to none. In the past few years Madison has been recognized as one of the top ten healthiest, most bike friendly, most secured cities, as well as one of the top ten places to buy a home and raise a family. Madison is also home to Epic and other technology start-ups, providing a vibrant scene for young professionals.
Jeffrey Olech,  MD
Fellowship Director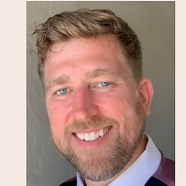 Robert Arrigo,  MD
Associate Fellowship Director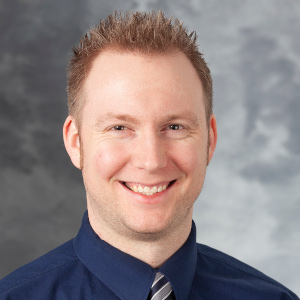 Brandon Russell
GME Program Manager
Fellowship Faculty
Robert Arrigo, MD
Christopher Cassara, MD
Aaron Chopee, MD
John Dollerschell, MD
Stuart Feichtinger, MD
John-Henry Harrison, MD
Diane Head, MD
Jonathan Kay, MD
Katherine Kozarek, MD
Mary McSweeney, MD
Jeffrey Olech, MD
Joshua Sebranek, MD, MBA
Eric Simon, MD
Justin Tawil, MD
Martha Wynn, MD