Welcome to the Ambulatory & Administrative Medicine Anesthesiology Fellowship at the University of Wisconsin School of Medicine and Public Health.
The ambulatory anesthesia section of the UW Department of Anesthesiology provides anesthetics for more than 9,000 adult and pediatric operative and procedural cases annually. Cases cover the gamut of subspecialties including orthopedics, podiatry, otolaryngology, ophthalmology, interventional radiology, general surgery, plastic and aesthetic surgery, dental and maxillofacial surgery, urology, dermatology, and others. Many of these anesthetics are provided at the UW Hospital Outpatient Surgery Center, separate from the inpatient operating rooms. The fellow will also have the opportunity to provide clinical care at a freestanding Outpatient center and one or more office procedure sites.
The University of Wisconsin Department of Anesthesiology offers a flexible educational experience in both the clinical and administrative aspects of ambulatory Anesthesia. One and two year positions are available.
This is an accordion element with a series of buttons that open and close related content panels.
Fellowship Benefits
The 2019-2020 stipend is PGY5 $70,445
Fellows will be provided with a $2500 academic fund which can be used for the purchase of education materials, attendance at meetings, and/or to reimburse the cost of board registration. The department will also be providing fellows with the Smith's textbook of pediatric anesthesia.
Our Graduate Medical Education (GME) office also provides a wellness stipend and generous institutional parental leave policy.
The Department of Anesthesiology also provides financial support to present at national meetings.
Madison, the capital of Wisconsin, offers a quality of life that is second to none. In the past few years Madison has been recognized as one of the top ten healthiest, most bike friendly, most secured cities, as well as one of the top ten places to buy a home and raise a family. Madison is also home to Epic and other technology start-ups, providing a vibrant scene for young professionals.
Jeffrey W. Lee, MD
Fellowship Director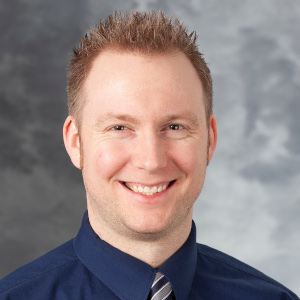 Brandon Russell
GME Program Manager
Fellowship Faculty
Heather Abernethy, MD
George Arndt, MD
Colin Boettcher, MD
Michael Ford, MD
James Gentry, MD, MMS
Susan Goelzer, MD,MS,CPE
William Hartman, MD, PhD
Paul Kranner, MD
Jeffrey Lee, MD
Richard Lennertz, MD, PhD
Sergei Lopukhin, MD
Timothy McCormick, DO
John Penner, MD
Paul Rabedeaux, MD
Jennifer Rodgers, MD
Sabrina Sam, MD
Mark Stram, MD
Meghan Warren, DO
Karin Zuegge, MD