The Division of Pediatric Anesthesia provides comprehensive anesthesia care for the diverse pediatric patients treated at the nationally recognized American Family Children's Hospital. All of our anesthesiologists are dedicated to providing safe, quality care for our patients, and we have a robust quality improvement program that strives to improve the management of anesthetic care for all children. 
Our patients range from healthy toddlers and teens to the sickest-of-the-sick premature infants and critically ill children staying in our neonatal and pediatric intensive care units. We work closely with our pediatric surgical and procedural colleagues from many pediatric specialties including cardiac surgery, general surgery, neurosurgery, otolaryngology, orthopedics, urology, plastic surgery, ophthalmology, transplant surgery, vascular surgery, gynecologic surgery, interventional cardiology and interventional radiology. 
To meet our patients' varied needs, our division also includes subspecialty-trained pediatric anesthesiologists in pediatric cardiac anesthesia and complex pediatric pain management. Our growing comprehensive pediatric pain program provides perioperative consultative services in advanced pain management for our surgical and pediatric colleagues. We also treat patients with acute and chronic pain in both the outpatient clinic and an intensive inpatient rehabilitation program. 
In addition to providing excellent clinical care, our pediatric anesthesiologists extend our impact through teaching fellows, residents and medical students, and by participating in global health endeavors.
Nationally, the pediatric anesthesia division works with several national databases and collaborative projects. Locally, we conduct a number of clinical studies. Our division also houses novel research and design development projects aimed to improve monitoring and safety for patients around the world. 
Division Highlight
Dr. Ben Walker focuses on pediatric acute pain and regional anesthesia, including advanced epidural and perineural catheter placements. He has performed extensive research on the safety and efficacy of regional anesthesia techniques in children and has taught these techniques at a national level. The pediatric acute pain team at American Family Children's Hospital designs multimodal pain management plans that minimize opioid exposure to children. 
Division Chief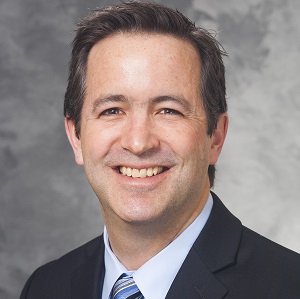 Benjamin Walker, MD
Medical Director of AFCH Perioperative Services and Associate Professor
608 262-8858
bjwalker2@wisc.edu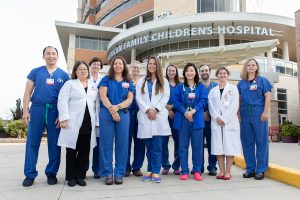 Specialists
Guelay Bilen-Rosas, MD
Karine De Oliveira Dias, MD
Emily Hesselink, MD
Jared Hylton, MD
Anna Kaiser, MD
George Kirvassilis, MD
Courtney Kohn, MD, MBA
Eva Lu-Boettcher, MD
Kelly McQueen, MD, MPH, FASA
Cari Meyer, MD
Bridget Muldowney, MD
Peter Popic, MD
Deborah Rusy, MD, MBA, FASA
Robert Shaw, MD
Lianne Stephenson, MD
Benjamin Walker, MD
Elizabeth Yun, MD