Internationally recognized surgeons from the Department of Neurological Surgery perform myriad surgical services, both open
and endovascular.
The Department of Anesthesia's Division of Neuroanesthesia is there for each of these patients, whether undergoing simple or complex neurosurgical procedures. We focus on the perioperative care of patients undergoing spinal fusions or decompressions, resection of spine and brain tumors, open or endovascular correction of spinal or
intracranial vascular malformations and aneurysms, cerebrospinal fluid shunts and surgical interventions for movement disorders and epilepsy.
Annually the Division of Neuroanesthesia helps usher more than 600 patients through open craniotomies for tumors, craniotomies for repair of aneurysms or vascular malformations and endovascular treatment of intracranial vascular malformations.
As a Level 1 stroke center we take care of nearly 200 patients presenting for endovascular intervention for embolic stroke annually. It is anticipated that these numbers will continue to increase as our stroke program expands.
Endovascular cases are now done in two recently completed, state-of-the-art, hybrid endovascular operating rooms. These rooms allow us to safely perform combination open/endovascular cases in the same location, thus limiting unnecessary patient transports between the operating room and the interventional radiology suites.
The Division of Neuroanesthesia is proud to provide all patients with remarkable perioperative care while also staying abreast of the latest advancements in neurosurgical techniques, therapeutics and neuro-monitoring. We also endeavor to remain active in both clinical and bench neuroscience research while maintaining an atmosphere that is welcoming and nurturing to resident and medical student learners.
We structure our non-ACGME accredited neuroanesthesia fellowship around an individual's specific interests and provide ample free time to allow for additional educational or research pursuits. Fellows can fill their year with electives that are interesting to them. A fellow might, for example, choose to spend extra time reading intraoperative neuromonitoring or focusing on post-op ICU care.
Division Highlight
Dr. Joel Johnson is an integral member of the Division of Neuroanesthesia. He brings unrivaled experience to the team. In his limited spare time Dr. Johnson serves as the co-Editor-in-Chief for the American Society of Anesthesiologist's ACE program as well as the medical director for UW Health's clinical anesthetists. Joel brings experience as a former department chair and is a perfect example of the hard work, dedication and depth of clinical knowledge and proficiency that the Division of Neuroanesthesia strives to maintain.
Division Chief
Corey Amlong, MD
Assistant Professor
608 262-2310
Email Dr. Amlong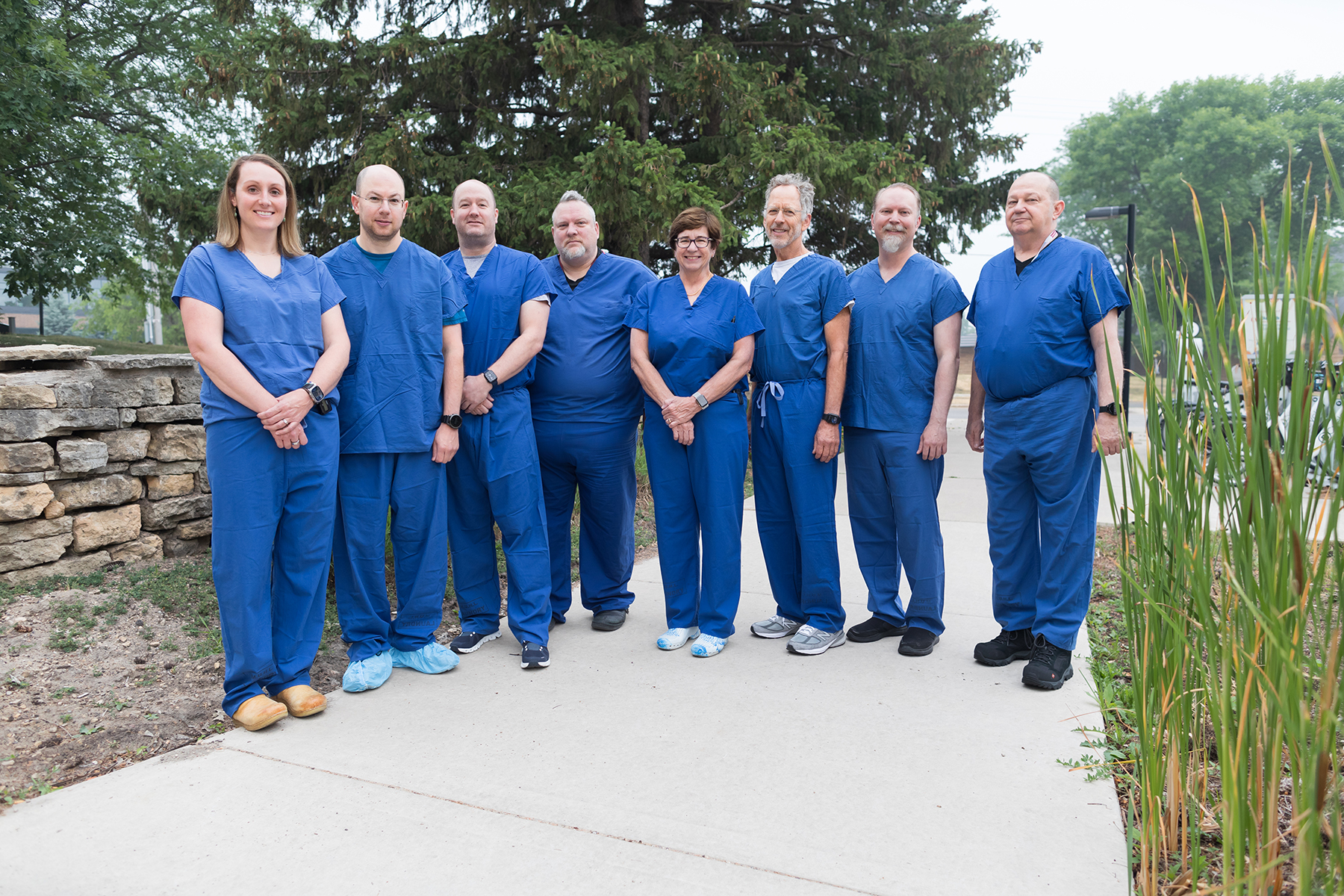 Specialists
Corey Amlong, MD
Aimee Becker, MD, MBA
Whitney Fallahian, MD
Joel Johnson, MD, PhD
Deborah Rusy, MD, MBA, FASA
Christopher Turner, MD, PhD, MBA
Kenneth Van Dyke, MD
Adam Weinstein, MD
Karl Willmann, MD