All faculty in our division are fellowship-trained in cardiovascular and thoracic anesthesia and provide anesthesia for scheduled and emergency cardiac, thoracic and vascular surgeries, and interventional cardiology procedures.
Cardiac procedures include coronary artery bypass surgery, valve surgery, heart transplants, ventricular assist devices and ascending aortic aneurysms/dissections. Thoracic procedures include lung resections, esophagus surgery, mediastinal masses, lung transplants and ECMO. We are a major center for complex aortic surgery.
In the cardiac catheterization laboratory, we provide anesthesia for cardiac ablations and laser lead extractions, as well as MitraClip®, Watchman® and transcatheter aortic valve replacement (TAVR) procedures. Vascular procedures include bypasses, endarterectomies and the treatment of aneurysms and dissections. Our division also provides state-of-the-art anesthesia with intensive monitoring including transesophageal and transthoracic echocardiography. UW Health has gained notoriety for its expertise in treating thoracic aortic aneurysms and is also recognized for its high-volume heart and lung transplant programs. 
Each year two fellows complete their training in the accredited cardiothoracic and vascular anesthesia fellowship. Our fellows experience wide-ranging, in-depth clinical experience in cardiac, thoracic, vascular and thoracic anesthesia in addition to rotations in echocardiography, critical care, pediatric congenital anesthesia and interventional cardiology procedures. Upon completion of fellowship, fellows obtain the National Board of Echocardiography Advanced Perioperative Transesophageal Echocardiography Certification.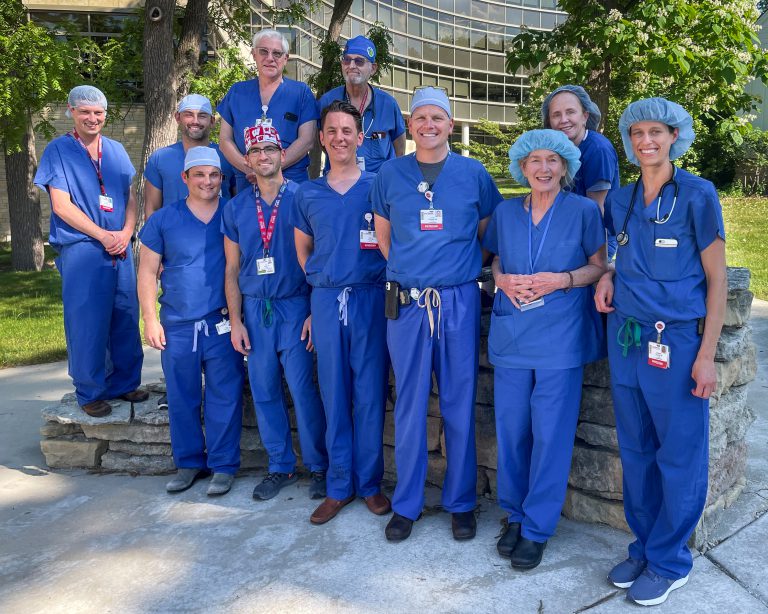 Division Highlight
Dr. Eric Simon, along with colleague Dr. Patrick Meyer, is beginning a clinical research trial investigating the use of bilateral pecto-intercostal fascial plane blocks with liposomal bupivacaine for analgesia following median sternotomy in elective cardiac surgery patients. Validation of the safety and efficacy of the pecto-intercostal fascial plane block will have major implications for enhanced recovery after cardiac surgery, potentially leading to improved patient outcomes and decreased healthcare costs.
Division Chief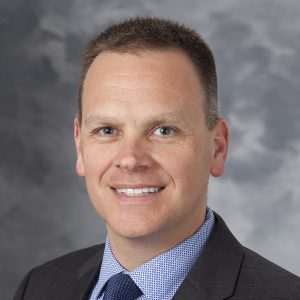 Joshua Sebranek, MD
Vice Chair, Division Chief: Cardiovascular and Thoracic Anesthesia, and Associate Professor
608 263-1559
jsebrane@wisc.edu
Specialists
Robert Arrigo, MD
Christopher Cassara, MD
Aaron Chopee, MD
John Dollerschell, MD
Stuart Feichtinger, MD
John-Henry Harrison, MD
Diane Head, MD
Jonathan Kay, MD
Katherine Kozarek, MD
Mary McSweeney, MD
Jeffrey Olech, MD
Joshua Sebranek, MD
Eric Simon, MD
Justin Tawil, MD
Martha Wynn, MD