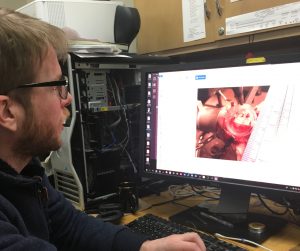 The McDowell Laboratory focuses on the physiology and pharmacology of primary nociceptive neurons to improve the understanding of nociceptor biology and to identify cellular and molecular targets for the treatment of pain.
Of particular interest is the regulation of ion channels such as the heat- and capsaicin-gated TRPV1 channel and voltage gated ion channels expressed by nociceptors. Opioids and cannabinoids, both G protein-coupled receptor agonists, modulate the function and regulation of these ion channels and their downstream signaling pathways.
The McDowell Laboratory also focuses on the mechanisms of opioid tolerance. Tolerance is easily demonstrated in vivo in animal models, where complete loss of opioid efficacy is seen after just a few days of treatment with large doses of opioids. Unfortunately, these models do not account for important aspects of clinical opioid usage, such as lower opioid doses and the presence of ongoing pain during treatment. A new animal model of opioid tolerance is being developed and tested that more closely mirrors the clinical situation, with the goal of understanding how opioid tolerance develops in the clinical situation.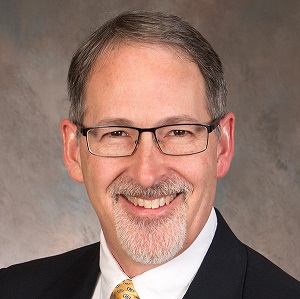 THomas S. McDowell, MD, PhD
Associate Professor
Department of Anesthesiology
University of Wisconsin
(608) 263-8698