Non-OR anesthesia (NORA) cases make up approximately 20 percent of the total number of anesthesia cases at UW Health — this is more than 8,000 cases per year. The NORA division provides anesthesia care for these cases, including cardiac, radiologic imaging, CT ablation, interventional radiologic, neuroendovascular, stroke and gastroenterology procedures, as well as radiation therapy treatments.
NORA volumes have increased approximately 10 percent annually for nearly 10 years, a trend we expect to continue. University Hospital was the first hospital in Wisconsin to perform transcatheter aortic valve replacement (TAVR) procedures. The hospital boasts a large practice of Watchman® and MitraClip® procedures and has the second-largest volume of laser lead extractions in the country.
As a Stroke Center of Excellence, University Hospital recently opened two state-of-the-art hybrid operating rooms for neuroendovascular procedures and combined operative/endovascular neurosurgical procedures. Our brachytherapy program is the primary referral center for most of the upper Midwest.
We also provide a number of anesthetics for intrathecal Spinraza® treatments for pediatric and adult spinal muscular atrophy patients.
DIVISION HIGHLIGHT
Dr. Karl Willmann joined the department more than 20 years ago after completing medical school, residency and a neuroanesthesiology fellowship at the UW School of Medicine and Public Health. An anesthesiologist who runs the Operating Room Board, Dr. Willmann has served as the director of NORA for more than eight years. He also serves as co-medical director of anesthesia equipment. Dr. Willmann is heavily involved in teaching advanced cardiovascular life support/basic life support (ACLS/ BLS) and pediatric advanced life support (PALS) for the Department of Anesthesiology.
Division Chief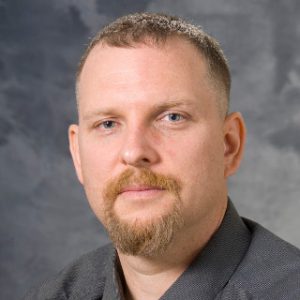 Karl Willmann, MD
Associate Professor
608 262-6584
kwillman@wisc.edu
Specialists
Karl Willmann, MD